Work. Families, Housework. Gardening.
We all have a lot on our plate. We are all so busy, and the last thing anyone wanted is to have to add another thing to our never-ending list of things to do - such as 'sort out the garden shed'.
The thing is, with a traditional wooden shed, that is something you will have to do.
Sure, a wooden garden shed can look pretty good. That is if you keep on top of the maintenance. That means painting it or treating it every year, checking for signs of damp and rotten wood, checking the felting on the roof to make sure it is not letting in any leaks and so on.
All in all, a traditional wooden shed requires a significant amount of maintenance.
If you want some secure storage space in your garden but do not want to commit to the ongoing maintenance of a wooden shed, do not despair because there is an alternative: a metal shed.
Metal sheds, which are generally made of steel, are very low maintenance. In fact, other than giving them a quick hose down once in a blue moon, they are next to no-maintenance, and when you are already living a busy life, that is exactly what you want and need.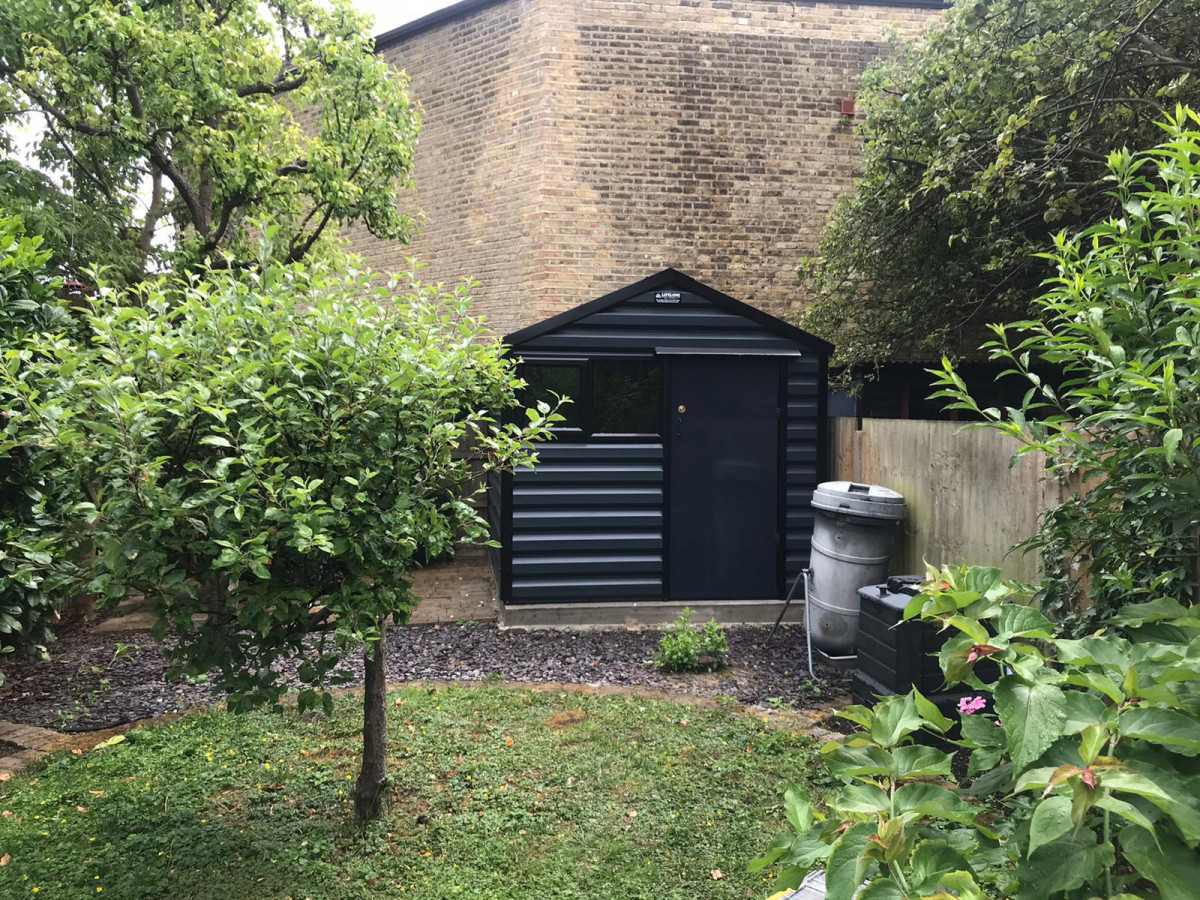 What are the benefits of a maintenance-free shed?
Steel sheds are a practical and affordable solution to your garden storage needs. Why? What makes them a better choice over wooden sheds?
They are weatherproof
Steel sheds are weatherproof. They are not going anywhere at the first sign of a gust of wind or start to rot when it gets a little damp, as it tends to in the UK. They are long-lasting and can withstand fluctuations in temperature, whether it is a cold winter or a hot summer. Of course, it is important to make sure that you buy a quality steel shed from Life Long Steel Sheds. Cheap, poor quality ones may corrode easily and are the opposite of low maintenance. A good one will be galvanized, to protect it from the elements so that you do not need to do anything else.
They are fire resistant
Wooden sheds, if not properly taken care of can be a fire hazard. In fact, even those that are well maintained can be a fire hazard. There is no such fear with a metal shed, however metal, by its very nature, is not flammable, so you do not have to worry about calling out the fire service to deal with a shed fire in the summer.
They are cost effective
Other than giving it a fresh lick of paint every once in a while if you so wish, once you have put up your steel garden shed, it does not involve any further costs, unlike the costs of wood treatment and repairing damp and roofing on a wooden shed. Who wants to spend money on something constantly? Not us!
A metal garden shed is low maintenance and the ideal solution for gardens of all shapes and sizes. Want to know more about steel sheds? Get in touch!