40mm x 40mm Box Steel Frame
All Lifelong steel sheds are built with a 40mmx 40mm steel box frame. This strong and secure framework provides the structure with its core strength - and its what sets us apart from our competition!


---


Steel Cladding
Each building is finished with galvanised steel corrugated cladding, which is primed and then coated in Plastisol (PVC) in a choice of colours. Having steel cladding, these buildings are practically maintenance free and will not rot like traditional timber sheds.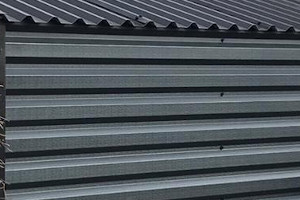 ---


Solid Steel Door
Each steel shed is fitted with a strong and robust solid steel security door. Our doors are hung using robust steel hinges and fitted with a steel locking bolt, both of which are colour-coded to your building. The door cannot be taken off the hinges unless the door is fully open.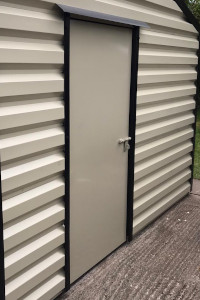 ---


Double Glazed Window
All sheds are supplied with a PVC double glazed window in white. These PVC units are bolted into the steel frame for your peace of mind.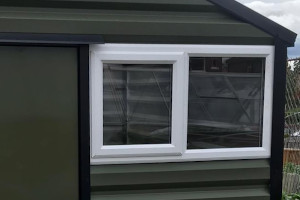 ---
Optional Upgrades

If you're looking for ultra secure, we also offer some additional upgrades which may be of interest:
Lock Cover - a solid steel cover for your locking bolt, to prevent brute force attacks on the padlock.
Deadlock - switch the standard locking bolt for an ultra-secure deadlock
Window Bars - cover the double glazing PVC window with steel window bars
Remove Window - if you'd rather not have a window at all, we can remove it from the building.


Download Our Brochure